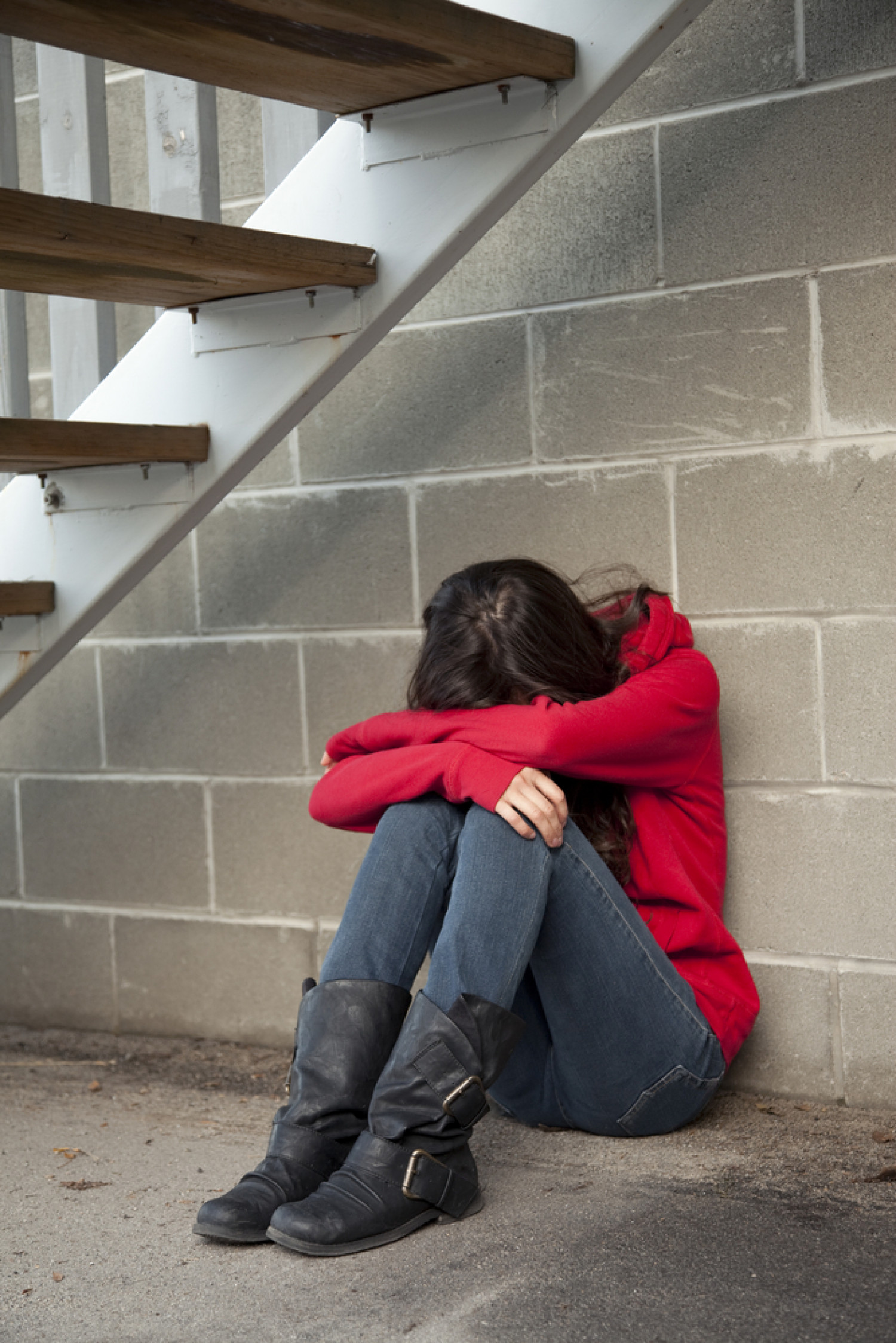 The Ark helps youth and families who are in crisis become stable, develop strong and healthy relationships, and develop positive, achievable goals for the future. The Ark seeks to provide a safe place for youth and families to work on their goals, to reunite youth with their families, to empower youth to identify healthy lifestyle behaviors and to develop positive decision-making skills.

The Ark Shelter is physically located in Kalamazoo but serves youth and their families in nine counties across southwest Michigan. The Ark Shelter is open 24 hours a day, 7 days a week and is always available via the crisis line Which is 1-800-873-8336. The Ark works with runaway youth, homeless youth, and youth in crisis, as well as their families. Youth stay for up to 21 days and will receive individual case management, individual counseling, medical care, and family therapy sessions, as well as daily group sessions. Once the youth is admitted into the program, the youth, family members, and staff develop an individualized person-centered plan with specific goals. Staff work with the entire family to make progress on those goals while at The Ark -- and for up to 90 days afterward. If needed, Ark staff make referrals to partner agencies and help youth and families get the help they need to succeed.

Services are also provided in the community and any family can request a remote assessment, with staff coming to you to discuss the program and see if we can help!
The Ark Shelter offers Pet Therapy to Residents
Kim Marsh is a Certified Pet Therapist - pictured here with Cooper

 The reason that inspires me to volunteer is watching the connection that occurs when they meet Cooper. It is so meaningful to watch their faces turn into faces of joy and love for a canine.  The conversations that take place after the initial meet and greet of Cooper, opens up their hearts to talk about a special pet that has been part of their lives.... whether that is in the present or in the past. Everyone happens to have some type of animal that has had an impact on their lives, which brings back all of those happy memories releasing the happy chemical in their bodies. 

 What we enjoy about our visits at The Ark are the connections that come from those that come to visit with Cooper. On our typical visits to other visiting facilities, Cooper only has time for belly rubs and spreading his furry love. Here at The Ark, the young visitors really enjoy watching and talking about what Cooper loves to do... and that is to perform tricks.  This special time gives us a special opportunity to get the visitors involved and create hands-on visits with them. We are learning more about how the young visitors like to interact and learn more about the process of becoming a therapy team and what the difference is between that of a service/emotional support and a therapy dog. We enjoy trying to come up with new tricks that the young visitors can help shape the trick, and take part in showing them how the training process works.  It is fun to fill up the car with all of his tricks and show them how talented he is and how much he loves to show that off for them. When they laugh and giggle this creates a special love in Cooper's eyes, that is passed on into their eyes. 

 My home is filled with a loving family of my Husband, Craig and two human daughters, Morgan and Madison. We currently have three furry babies, (Linus, Peppermint Patty and Cooper) that are all trained Therapy dogs. Cooper is my only dog that is certified with the Alliance of Therapy dog. I started this therapy dog journey back in 2016 when our Red-fox lab, Linus picked us when we went to pick out a puppy from a local breeder. He has this special bond with our youngest daughter. This special bond helped me open my eyes to the world of emotional support/service and therapy dogs. I received a certificate in Human-animal intervention from Oakland University- Center for Human-Animal Interventions. With this specialized accomplishment, I continued to learn more about animal assisted coaching and developed a program called Big Furry Friends. Finding here in the Southwest region of Michigan, the calling for more of a therapy dog training coach was a huge need. I then graduated from the Karen Pryor Academy and became a Certified training coach, coaching other handlers and their canines to becoming a therapy team. I have trained and certified over ten therapy teams with which ten teams are currently visiting other facilities within the Big Furry Friends program. Our team's visit at local memory care facilities, adult assisted living centers, local libraries, and many other facilities that reach out to us for visits. Three of Big Furry Friends therapy teams visit Ascension Borgess on a weekly basis. Cooper and I visit weekly at Ascension Borgess. 

     Cooper is a full English male labrador and turned three on February 22nd.  We had the honor of purchasing him from a breeder in Indiana. This special breeder breeds dogs only for service/emotional support and therapy. He was evaluated by a special trainer that informed the breeder that Cooper would be an excellent candidate for this special task.  He is full of excitement and loves to learn new tricks. He took the Karen Pryor Academy course with me and has his own special dog tag passing with special honors due to his ability of learning special tricks like pushing a button, ringing a doorbell, deep pressure therapy, paws up on a bed, and for standing in one position for bracing an individual. His favorite hobby is to play frisbee and ride his skateboard. He loves to eat pumpkin, green beans, carrots, apples, blueberries and bananas. When he visits, he loves to show off his signature move... the belly flop. He loves to get all the oohs and ahhs when he flops. It is amazing that the only thing that upsets him is the dark.  We continue to train in all types of different environments to keep up his training skill level. We have yet to have had a bus/or train ride, however since nothing seems to bother him, we believe he would love the ride.
Community Outreach - We offer prevention services to youth who are precariously housed in their own community. Youth and families in crisis can access up to 90 days of prevention and outreach services. Staff travel to the youth's home in any of the nine counties we serve -- Allegan, Barry, Berrien, Branch, Calhoun, Cass, Kalamazoo, St Joseph, or Van Buren. Staff provide personalized and intensive services and help connect the family to long-term resources. The youth (and family) develop specific goals and work with case managers to achieve those goals, building stability and self-sufficiency in the process.
Drop-in Centers – Drop-Ins are offered in all nine counties -- contact us at 269-381-9800 to learn when they will occur as times and locations vary each month. Homeless/Runaway youth between the ages of 10 -21 may stop by these events for free food, personal care items, clothing items, one-on-one consultation with a case manager, and referrals to community resources. You may also contact us if you are an organization willing to host a Drop-In event.
Community Education Staff members are available to come to your school or organization to provide information about all the services offered by The Ark. The Outreach team can also assist youth ages 10-21 with finding shelter, food, hygiene products and clothing along with helping them access public resources. We can personalize these sessions to any audience and encourage you to call us to learn more.
Monthly Outreach Drop-In Centers and Events
Every Tuesday from 10:00 am to 2:30 pm, youth ages 10-21 can drop-in at the Catholic Community Center, 346 Catalpa, Benton Harbor, MI
School Year 2023-2024 Drop-Ins:
Plainwell HS- Every third Wednesday of the month from 10:30 am -11:30 am (unless there is a holiday/school cancellation).
Allegan HS- Every second Thursday of the month from 9:00 am -10:00 am. Times will alternate every other month between 9:00 am - 10:00 am & 12:00 pm -1:30 pm
Marshall HS - December 15 - 10:30 am - 12:30 pm
Other Events in December:
Kalamazoo Coalition Resource Event - December 3 - 12:00 - 3:00 pm (Salvation Army)
Permanent Supportive Housing
The Ark Cottages include nine units for older homeless youth, ages 18-24 when entering the program. Youth create a housing plan and receive services to help them be successful in their new home. The Ark Cottages were built in 2011 and designed to provide safe and comfortable homes to youth, be energy efficient and sustainable, lasting for the long term and minimizing operations cost. Special "green" design feature include: specialized insulation, geothermal heating and cooling system, energy star qualified windows and glass doors, air infiltration barriers, native trees and landscape plants, energy star lighting fixtures, daylight sensors on outdoor light fixtures.
The Ark Cottages are operated by Gardner Group. For more information or to receive a tour, call 1-800-323-7740.
Gardner Group